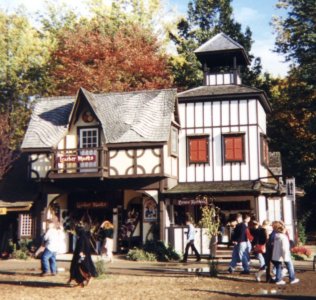 Although it looks like two buildings this is actually one structure housing the horns booth on the left and what was the brass rubbing booth (now the Fantasy Guilde Studios mask booth) on the right. Living/studio space occupied 'both' second floors, although currently it is not being used during faire season.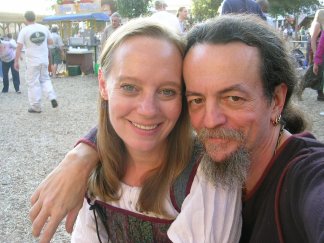 This is a shot of Letha, the woman who has been most influential in my life and business for over 30 years. Once my partner and collaborator, her touch is upon everything I've created. She now lives in the paradise of Hawaii and remains my best friend. This shot was taken in October 2005 during one of her visits.
This page is currently under consideration for reconstruction. Please check back for updates.
---
Home | Masks | Mask Care | Shows | Bio | Links | Scenes | Ordering | Email